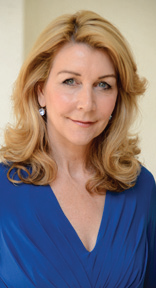 Dr Amanda Kinsella DPsych, MSc, Bsc (Hons) is a registered HCPC practitioner psychologist (PYL29565) and chartered member of the British Psychological Society (158342). She is a Consultant Psychologist work shop leader and mindfulness trainer with a wealth of experience within the NHS, Private and Business sectors.
Within her clinical experience she developed the first UK clinical research adaptation of Mindfulness Based Cognitive Therapy (MBCT) for the regulation of negative affect for alcohol dependency. Amanda is a skilled practitioner and the first UK psychologist trained in Mindfulness Based Relapse Prevention (MBRP). She has also held various positions as a trainer, supervisor and university lecturer. She holds certificates in the mindful approach and has been trained by authors: Professor Zindel Segal and Professor Alan Marlatt.
Amanda has a specialist interest in men's mental health. She has developed a men's action recovery service: MARS. This pioneering pilot champions men's mental health and supports men with engagement and access to psychological therapies within secondary complex care. Dr Kinsella's work was recently acknowledged within the North West Boroughs Health Care NHS Foundation Trust Star Awards, where she reached the finals of innovation star of the year.
Dr Kinsella is passionate about mental wellness and preventative mental health. She is well respected for her warm and empathic style. She approaches her work scientifically and has the ability to put complex psychological models across in accessible language both in her workshops conferences and media appearances. She is also an experienced supervisor and welcomes enquiries from her peers.
Her company provides the public and businesses access to one-to-one and group psychological support from expert psychologists with decades of experience within the NHS and private sectors. The successful mindful in action wellbeing programmes are unique to her company and are the first in the northwest to combat stress resilience and emotional health. Her clinic is within a unique setting right in the heart of Chester city centre providing an unrivalled holistic environment for all.
If you would like to meet Dr Kinsella or enquire or a member of the team then please book your complimentary consultation.